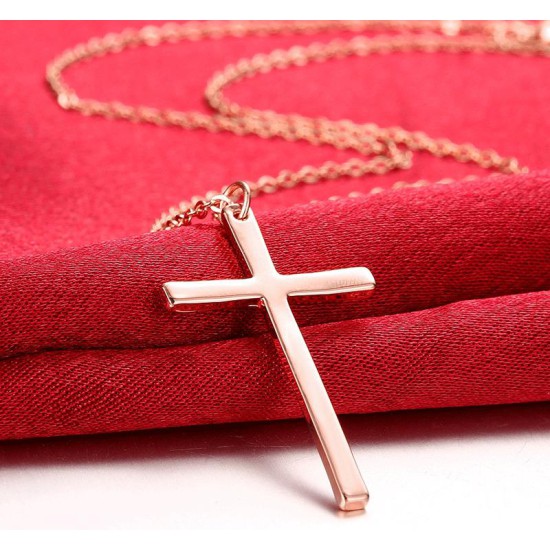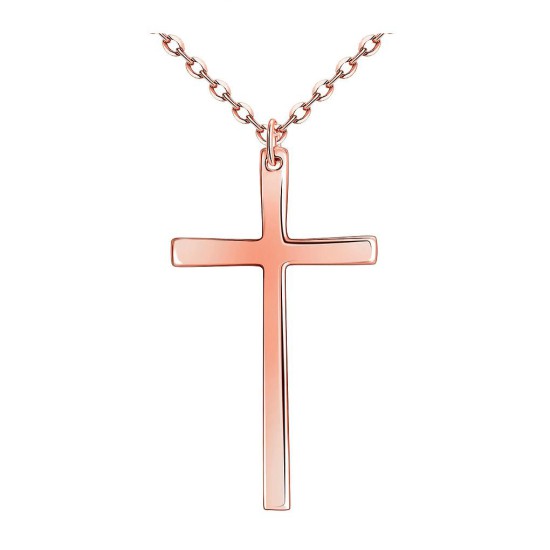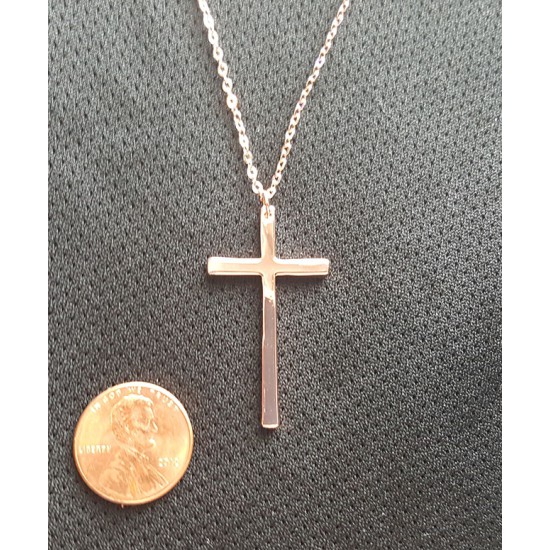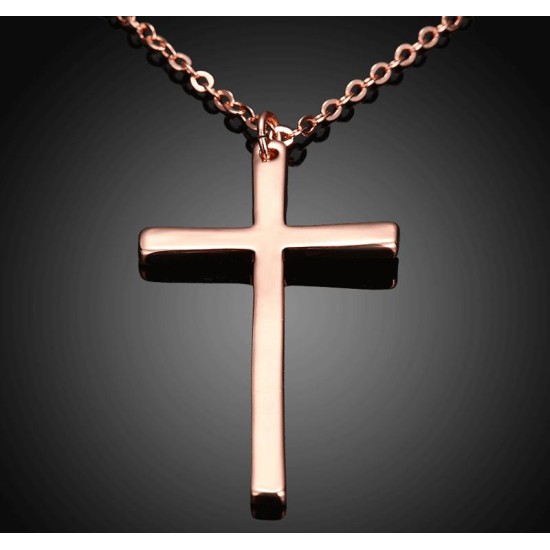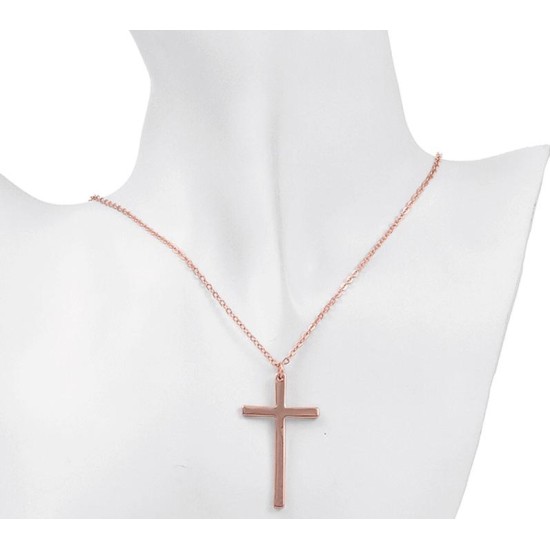 Women's 18K Rose gold/platinum plated cross
3 Layer 18K yellow gold /Rose gold platinum plated cross women's necklace. With 18" adjustable snake chain.
-Allergen free
This is shipped in an eco-friendly packaging (non-retail) This also saves you money on shipping costs! If you need a jewelry gift box, choose priority mail shipping and I will send one along with a free signed photo.
This week use coupon code 'mikeyb' during checkout, and save 25 Percent!


Review From Erin in Minnesota:
It's even more beautiful in real life.
It is larger than I expected, which NEVER happens - so much more lovely, shiny, and such a testament to your quality and dedication to your art! Thank you thank you thank you! I have a teeny cross from a friend that I always wear close to my heart, along with a pendant from my mom; but these two are usually underneath the mountains of clothes needed in Minnesota winters. Your lovely cross is worn on the *outside* for ALL to see. And, all to inquire where I got it. ​